Sunday, September 29, 2013
This is not my giveaway.
This contest is International
If this doesn't appear go
Here
Thursday, September 26, 2013
Ughhhh... Clift-hangers Are Evil!!!
I was reading
Origin
yesterday and was all like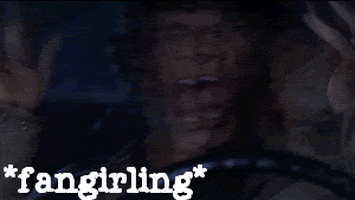 through most of the book.
But then....

Things. Got. Real.
And a "war" broke out and my emotions went like this....
Then....
Tuesday, September 24, 2013
So according to
Harper Collin
, this novella is
titled Fracture
Me.
Compared to Warner 's Awesomeness Adam has HUGE bar to pass (not to mention all of the Aaron-Warner fans who have a bone to pic with Adam). Even though there are Adam fans everywhere in the world (my old teacher for instance...but was that a weird conversation when she saw me re-reading Shatter Me. And wanted to fangirl over Adam
*shivers/glares at the memory*
So...yeah back on topic.....
Ummm...
Shatter Me #2.5
will be Adam's POV and is called Fracture Me
Happy Reading!!!